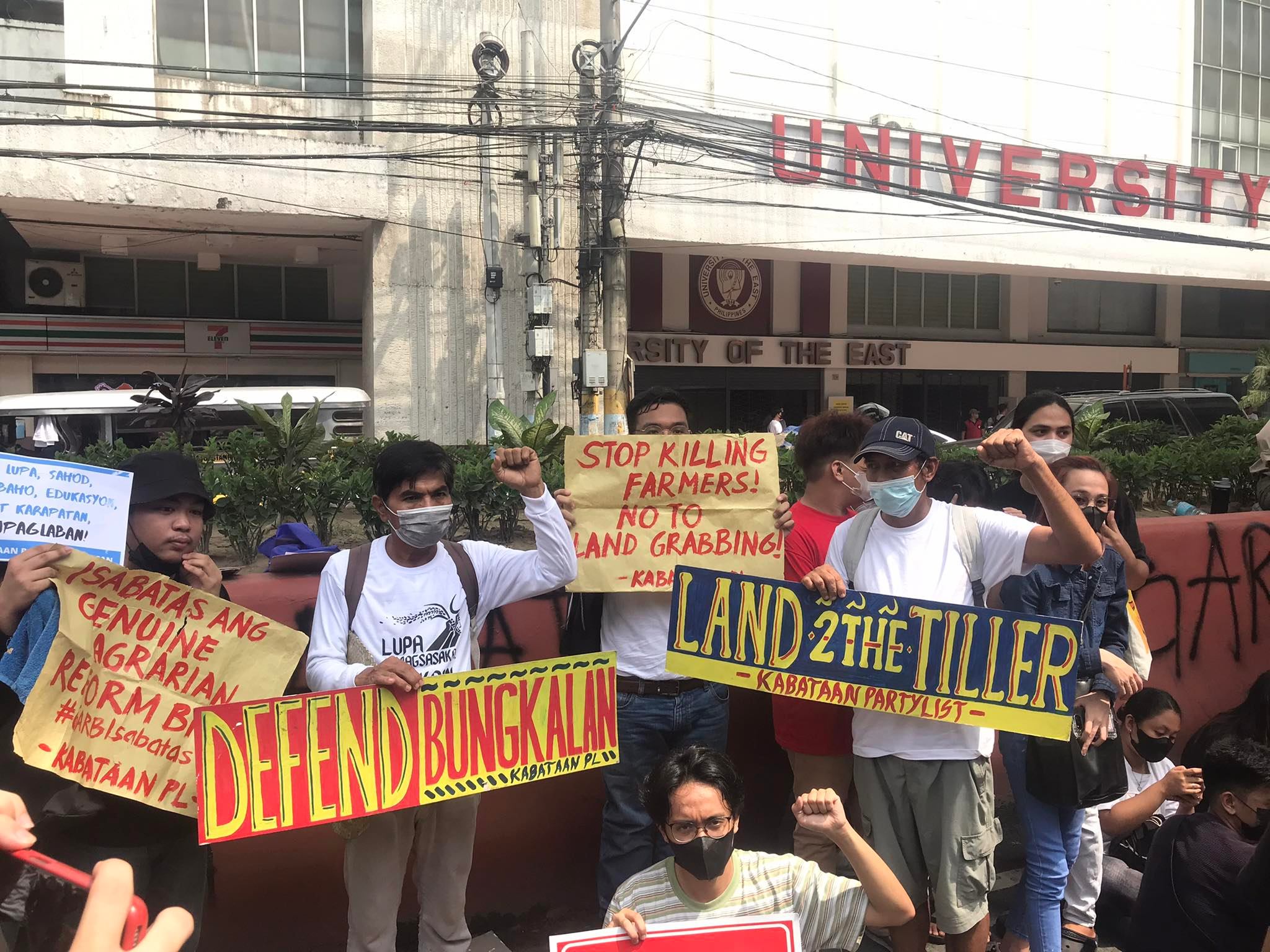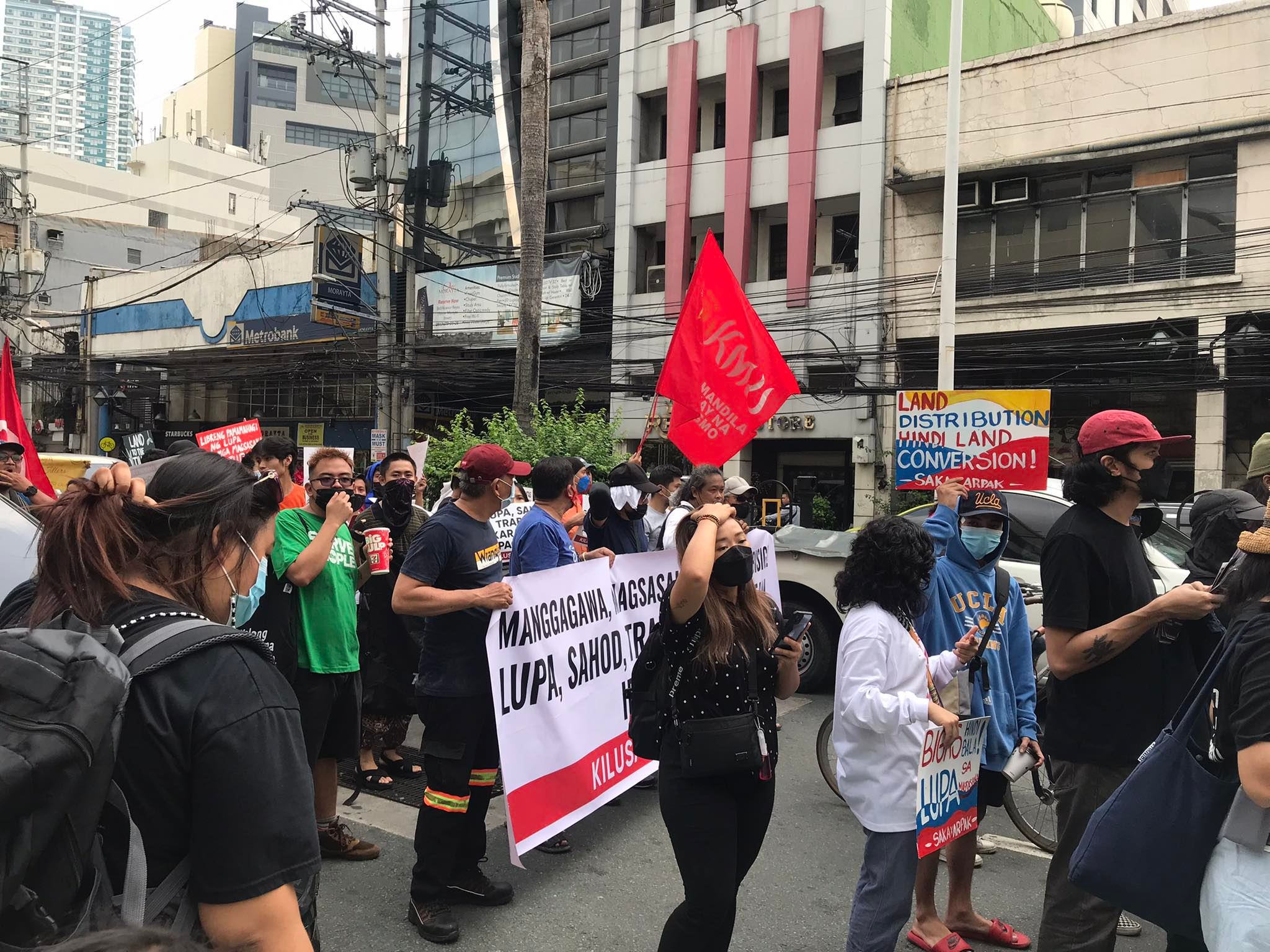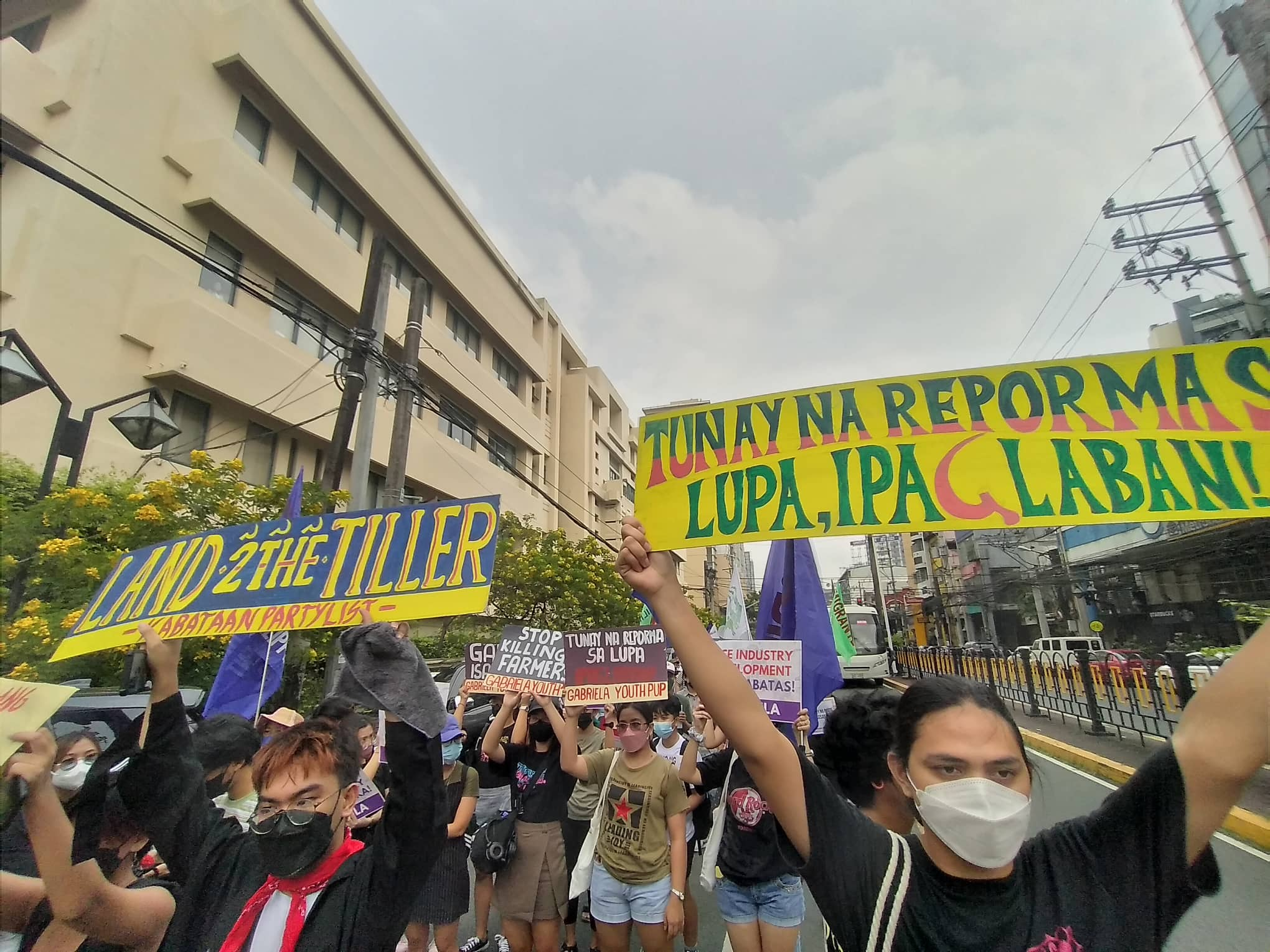 Student Christian Movement of the Philippines (SCMP)
October 21, 2022
Ecumenical youth group Student Christian Movement of the Philippines (SCMP) joined the mobilization in Manila by peasants from numerous regions as they demand genuine land reform, food security, agricultural aid, and end of militarization in the countryside from President Ferdinand Marcos, Jr. who is also serving as the Agriculture Secretary.
"Busy in partying, the president busies himself in lavishness and decadence while inflation soars to 6.9 percent. Coupled with lack of genuine land reform and continued policies favoring importation, farmers continue to carry the heavy cross of government incompetence," Andres said.
Peasants continue to protest against many agricultural policies that hamper agricultural production of the countryside and welfare of farmers. They protest against neoliberal policies that put agriculture that value profit-oriented and export-oriented ventures more than national food self-sufficiency. One of the most recent acts on agriculture, the Rice Liberalization Act, has been continuously denounced because it favors importation of rice rather than improvement of the local rice industry, much to the detriment of local rice farmers. Moreover, peasants have also denounced bogus land reform programs—from Presidential Decree 27 of former President Marcos, Sr. to CARP by former President Aquino—that have only pushed more farmers into landlessness.
In addition, SCMP is one with peasants in denouncing continued militarization in the countryside. During the first 100 days of the Marcos, Jr. administration, SCMP was able to list at least 81 counts of human rights violations from various sources (List: bit.ly/BBM_HRVs). Many of these human rights violations include abuses by the Armed Forces in the Philippines in the countryside. An example would be the killing of Kyllene Casao, a nine-year old from Batangas, done by members of the AFP 59th Infantry Battalion. In Himamaylan City, about 18,000 residents fled the hinterland because of rampant militarization.
"Instead of pursuing peace talks for socio-economic reforms that will answer the roots of armed conflict, Marcos, Jr., like his predecessor Duterte, is a dangerous pest in the countryside because of continued human rights violations against peasants," denounced Andres. "With these abuses, we reiterate our call against Mandatory ROTC because we expect no discipline from the AFP who are the top human rights violators against peasants and other peace-loving Filipinos," he added.
In the end, Andres said, "we urge all Filipinos to be with the plight of the toiling Filipino farmers towards genuine land reform and food self-sufficiency. Until there is no genuine land distribution, until there is scant aid to agriculture, and until state forces continue to terrorize the countryside, our countrymen, especially many Filipino peasant youth will continue to experience hunger and to demand radical change in an inutile Marcos-Duterte administration."
Reference:
Kej Andres,
SCMP National Spokesperson
0 Comments