ILPS COMMISSION 4
On the cause of just peace and struggles against wars of counterrevolution and aggression and against nuclear, chemical, biological and other weapons of mass destruction.
———————————————————————————————-
"The Philippine Peace Center believes that there can be no just and lasting peace in the Philippines while the country remains under US imperialist domination, as it has been for the past century. The PPC believes further that it is necessary to unite in solidarity with other peoples struggling against imperialism. Thus, it has joined the International League of People's Struggle, and in particular is involved in the activities of Commission 4. Since the ILPS was launched in 2001, the PPC has been the lead organization in preparing for and running the Commission 4 workshops at the ILPS international assemblies.Following are the Workshop Resolution (integrated into the General Declaration) and some of the contributions to the Commission 4 Workshop at the 4th International Assembly of the ILPS last July 7-9, 2012 in the Philippines. The contributions of Dr. Simbulan, Wim Ceukulaire and Alexis Adarfio were also earlier presented July 6 at the International Panel Discussion on US Bases organized by the Asia-Pacific Anti-Bases Coalition, Bagong Alyansang Makabayan (BAYAN) and the PPC.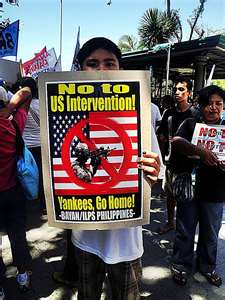 Advance the peoples' struggles against imperialist wars of counterrevolution and aggression!
Workshop  Resolution on Peace, ILPS 4th International Assembly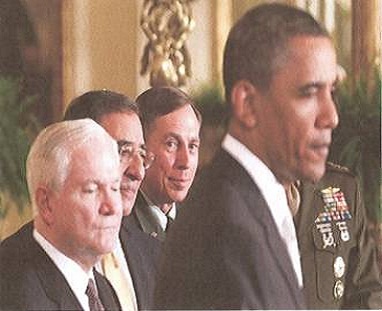 US Imperialism and the Role of Overseas Bases in US Geopolitical Strategy                                                         Dr. Dante C. Simbulan, Sr.
July 6, 2011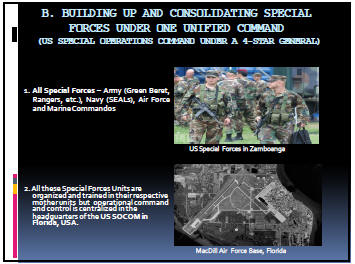 The Role of Overseas US Military Bases, US Special Forces, and the 2009 US Counter-insurgency Guide
by Dr. Dante Simbulan, Sr.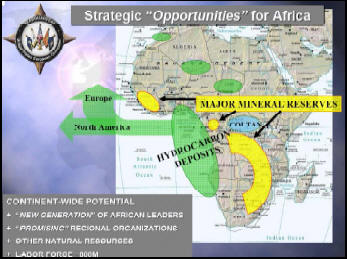 The role of US military bases in aggression and intervention in Africa and the Middles East and the people's response
Wim De Ceukelaire
Intal – Belgium
Prepared for the International Panel Discussion on Overseas US Military Bases, Quezon City, Philippines,   6 July 2011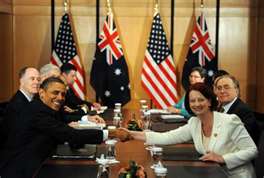 AUSTRALIA AND THE IMPERIALIST WEB OF DECEPTION
Len Cooper
Chairperson ILPS Australia
4th July 2011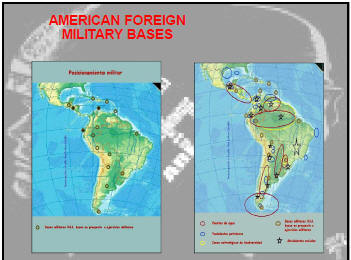 The Geopolitics of Military Bases
by Menry Fernandez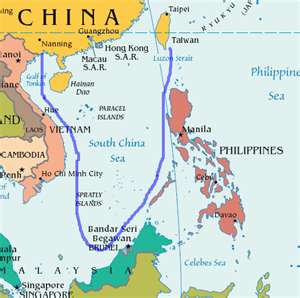 South  China Sea disputes boost US militarism
by Bobby Tuazon