Peace talks between the Government of the Republic of the Philippines (GRP) and the National Democratic Front of the Philippines (NDFP) were first conducted in August-December 1986 under the Aquino administration. After signing a 60-day ceasefire agreement, the GRP showed no more interest in discussing the substantive agenda. The talks collapsed after government troops fired on unarmed peasants demonstrating for land reform near the presidential palace, killing nineteen and injuring hundreds, in January 1987. On March 25, 1987, President Aquino unleashed the sword of war against the New People's Army (NPA) and the revolutionary movement.
---
Satur Ocampo and Antonio Zumel in a press conference while still in the underground, Dec. 1986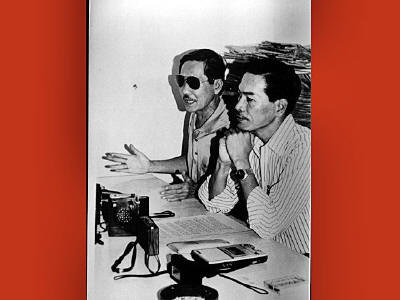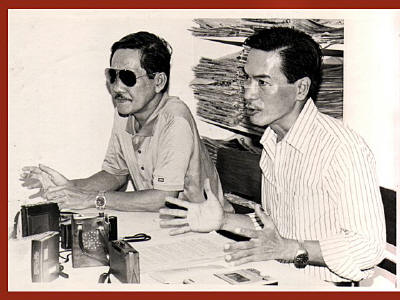 ---
Satur Ocampo and Antonio Zumel at UP Alpha Sigma press conference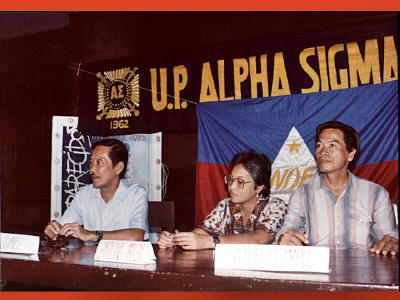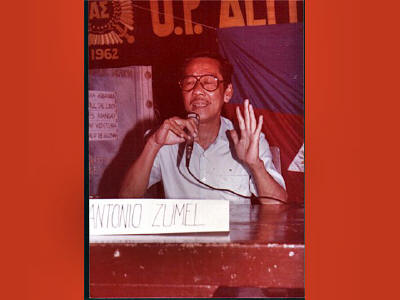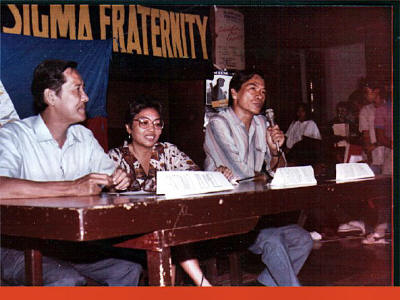 ---
Satur Ocampo and Antonio Zumel in Ka Lando Olalia funeral march
---
Satur Ocampo and Luis Jalandoni with Sen. Teofisto Guingona, 1986
---
Dec. 22, 1986 press conference
---
FIRST GRP-NDFP NEGOTIATING PANEL SIGN PEACE AGREEMENT IN 1986
The NDFP Panel: Satur Ocampo, Antonio Zumel and Carolina Malay The GRP Panel: Ramon Mitra, Jr., Tito Guingona and Jovito Salonga
Jose W. Diokno signing the agreement in the hospital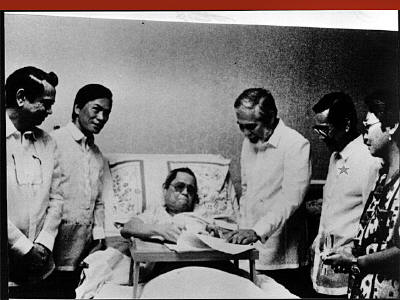 The NDFP Panel with Atty. Romeo T. Capulong and Atty. Arno Sanidad                                  Sen. Nikki Coseteng and Antonio Zumel
---
Members of the NDFP Negotiating Panel conducted consultations with various units in the field. But the peace negotiations ended abruptly when state security forces fired upon protesting farmers in Mendiola on January 22, 1987, killing several peasants and wounding scores of protesters.